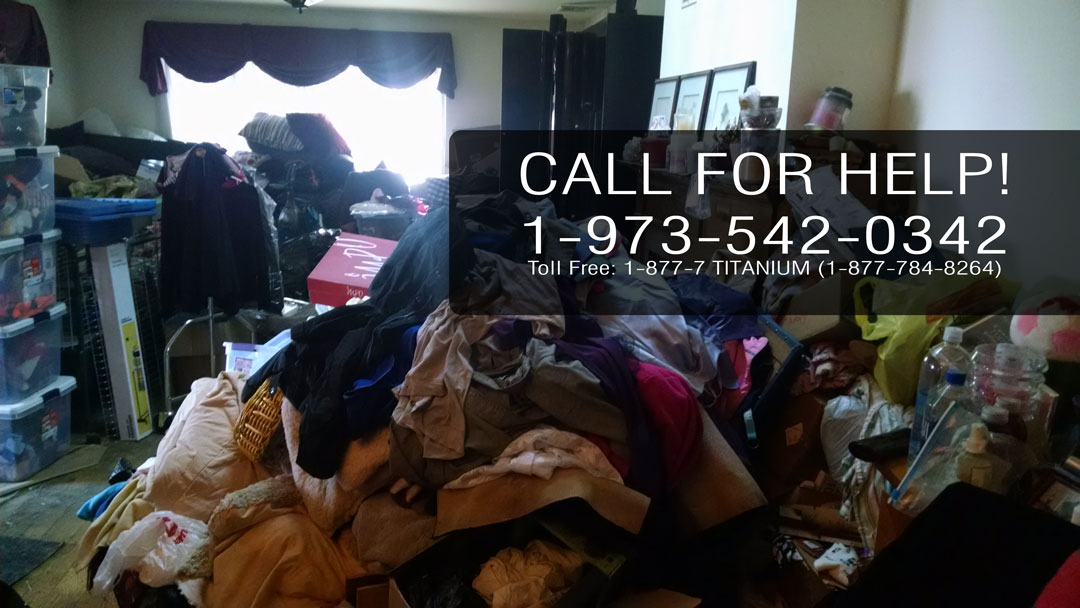 Sometimes life gets a little overwhelming, and things just…pile up. It happens to lots of folks and excess clutter can easily get out of control. That's where Titanium Laboratories' decluttering professionals can help you get your home back into order, fast and stress-free. We don't "haul junk"; you will never hear us refer to your personal belongings as "junk". Our compassionate decluttering professionals understand that we are sorting your personal items that hold value to you. We will help you organize the items that you will keep, items that will be discarded, and suggest charities for donate-able items. Whether you have just a few things that need to be cleared out, or you are in a legally-ordered emergency situation, we can help you.
Discreet Decluttering
If you are embarrassed about needing a decluttering professional, do not be ashamed. Our decluttering team will never stand in judgement. Our mission is to get your home back in order so you can live a clutter-free and happy life. Our service is discreet. We do not advertise on our vehicles or equipment that we are decluttering your home. Your neighbors will probably just assume you are doing some remodeling…
You are in control of the decluttering process!
Our professionals will not decide what items will be kept by you and what items will be discarded. We will treat your personal belongings with respect, and simply facilitate the organization process according to your direction. Each step of the way, we are there to help you with your decluttering needs, but you will always be in charge of the situation.
Sanitizing
Once the decluttering process is complete, we can also sanitize your carpets, draperies, walls, and surfaces such as counter tops and table tops. We use products that are highly effective, yet safe for households, pets, and children.
Pest Infestations
Did you know that a cluttered home is at a much higher risk for pest infestations? That's because the cluttered area provides lots of shelter for pests such as mice, cockroaches, bed bugs, and more. Titanium Laboratories' licensed pest management professionals can address your pest control issues as they are discovered during the decluttering process. This one-stop-shopping experience will save you lots of time and money in the long-run.
Mold Remediation
When excess amounts of storage obstruct air flow in a given space, mold growth may occur. Titanium Laboratories is certified and insured to handle mold, should the need arise.
Documentation
If you are under a legal order to declutter your home, our decluttering professionals can also document the process for you to assist you with your legal situation.
The sooner you start decluttering your home, the sooner you will be free from the anxiety and stress of a cluttered home! Contact us now for a free telephone consultation.
Yesteryear's Service. Tomorrow's Technology. Call Titanium Today!
1 877 7 TITANIUM