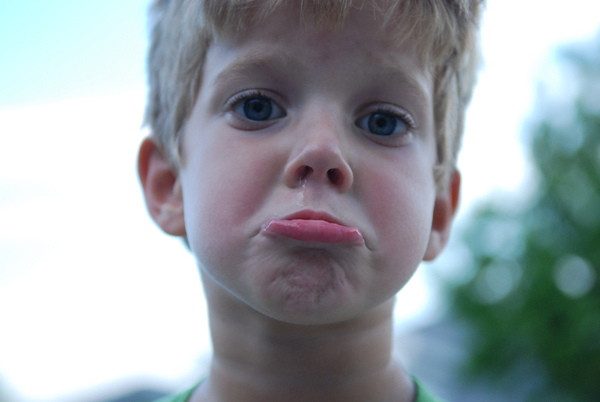 Sinus infections, a persistent runny nose, wheezing, coughing…Can your child's symptoms be caused by a mold allergy?  Definitely.  But these symptoms can also be attributed to other sensitivities, too.
How can you find out if a mold allergy is the reason for your child's symptoms?
A mold allergy is not uncommon and can be detected by an Allergist.  Like pollen, mold can cause many different symptoms in children, ranging from mild to severe. Some symptoms of a mold allergy  may include:
Stuffy nose
Itchy nose
Runny nose
Wheezing
Coughing
Itchy or watery eyes
Red or irritated eyes
Congestion
Irritation in the throat
Sinus congestion
Headaches
If you child is experiencing allergy-like symptoms, and you have reason to believe they are exposed to mold, then we recommend that you schedule an appointment for your child to see an Allergist.  The Allergist can run testing for "mold sensitivity" to find out if a mold allergy may be contributing to your child's symptoms.
Could my child have a mold allergy?
This article reiterates that if you have a small area of mold growth (less than 10 square feet), then in most cases it can be remedied by the homeowner.  This is generally the rule of thumb and more information can be found here:
NYC DOH Guidelines on Assessment and Remediation of Fungi in Indoor Environments
If more than 10 square feet of mold growth exists in any one contiguous area, then professional mold remediation is recommended to prevent further contaminating the indoor air environment.  If you do find out that mold exists in your indoor air environment, and your child suffers from a mold allergy, then it's best to keep your child away from the affected area until and during remediation work.
Get a free mold consultation
Do you think you may have mold growing in your home?  Contact Titanium Laboratories for a free mold consultation with a mold expert.
Yesteryear's Service. Tomorrow's Technology. Call Titanium Today!
1 877 7 TITANIUM

---