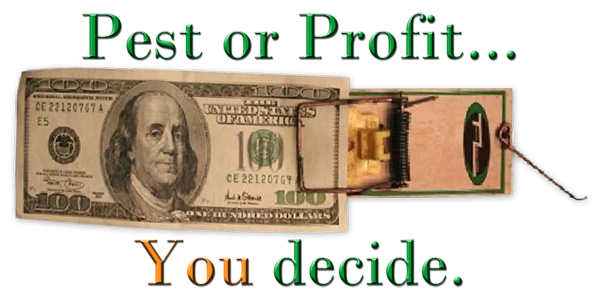 Commercial Pest Management Programs
Titanium Laboratories customizes our pest management programs to suit your individual needs. In doing so, clean outs and specialized treatments are drastically reduced, saving not only your bottom line, but your frustrations and public image. Titanium Laboratories' commercial pest management systems are suitable for:
Apartment Pest Management
Bars/Club Pest Management
Condos / Co-op Pest Management
Educational Facility Pest Management
Food Processing Facility Pest Management
Health Care Facility Pest Management
Hospitality Pest Management
Public Housing Authority Pest Management
Office Building Pest Management
Property Management Pest Management
Restaurant Pest Management
Retail Pest Management
Transportation / Vehicle Pest Management
Titanium Laboratories' commercial pest management is available to other industries, as well – if you do not see your specific industry on this list, contact us now for a free consultation to find out if Titanium Laboratories' commercial pest management program is appropriate for your facility.
No Prep Pest Control
Our pest management products are odorless and are safely applied with no preparation required by your staff; a resourceful solution that saves you time and money.
Customized Pest Management
Each of our pest management programs are customized to target your specific pest control needs. Each facility is different and we will approach yours by providing unique and innovative solutions to help you achieve a pest infestation free environment. We work with you to ensure that each of your pest management concerns are addressed while keeping your budget under control.
Responsible & Safe Pest Management
Titanium Laboratories' number one priority is your safety, protection of your facility and all of its occupants. Safety is our mantra and is the first consideration in everything that we do. In addition, all of our pest management treatments are fully documented in strict accordance with applicable state laws.
Knowledgeable Pest Management
Each licensed pest management professional at Titanium Laboratories is also highly trained to identify pest infestations and resolve the issue on a case by case basis.  No two infestations are alike, and therefore, education and experience are paramount for a pest management professional to implement solid solutions.  Knowledge is power.  That's why our pest management professionals can also provide your staff with individualized training to identify signs of a potential pest infestation, and educate your staff on techniques that help to prevent pest infestations.
Read our customer testimonials to see why Titanium Laboratories is the number one choice for pest management.
Whether you have one small location, or a multitude of facilities in the NYC metro area, Titanium Laboratories is equipped to provide you with outstanding service.  For specific location coverage, view our Service Area Page.  Generally, our service area includes:
Northern NJ
Central NJ
New York City / NYC
Brooklyn
Bronx
Staten Island
Queens
New York State – Lower Hudson Valley Region
100% Guarantee
Our Commercial Pest Management work is backed by our rock-solid 100% satisfaction guarantee, so you have nothing to lose.  Call Titanium Laboratories today at 1-877-784-8264 to speak with a pest management professional.  We'll provide you with a free consultation and estimate.
Yesteryear's Service. Tomorrow's Technology. Call Titanium Today!
1 877 7 TITANIUM

---