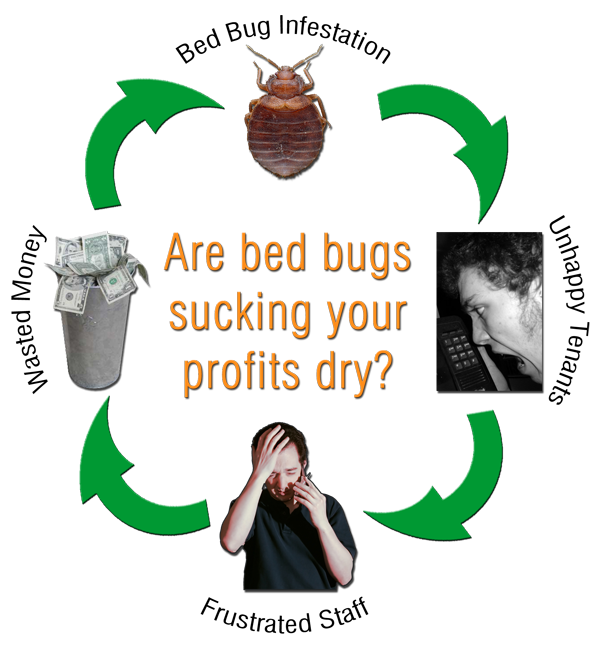 No Gimmicks
Titanium Laboratories provides effective bed bug exterminator service, it's as simple as that. Our protocol works and as a result, we don't rely on the latest trends to convince ourselves and our customers that we can kill bed bugs.
Tailored Bed Bug Programs
Each building has its own individual bed bug situation, and therefore the same bed bug exterminator treatment is not always the best solution for every customer. That's why most pest control companies fail when it comes to getting bed bugs under control, where Titanium Laboratories leads the way with successful treatments, and satisfied customers.
Competitive Pricing
Bed bug infestations do not need to bleed your building's budget dry. With fair pricing, and effective treatments by a knowledgeable staff, Titanium Laboratories can save your bottom line by controlling the infestation faster, costing you much less for your pest control services in the long run.
The Titanium Difference
Unlike many other pest control companies, Titanium Laboratories knows that bed bug control is unique as compared to standard pest control. A commercial bed bug exterminator knows a thorough understanding of bed bugs' biological characteristics is crucial in gaining control over their presence. With 25 years of experience and an expertise in bed bugs, Titanium Laboratories aptly controls bed bug infestations in less time, with fewer service visits, saving you money and all the hassles that come along with a persistent infestation.
Beyond Great Service
Titanium Laboratories' top priority is a satisfied customer. Aside from polite and knowledgeable staff members, reliable service, and competitive prices, we go a step beyond by educating your staff through on-site bed bug seminars. When your staff is familiar with bed bugs, they are equipped to make smarter, well-informed decisions upon a possible bed bug sighting in your building.
Bed Bug Prevention Program
Titanium Laboratories offers a simple effective Bed Bug Prevention Program that helps buildings keep bed bug infestations at bay. The best line of defense against a bed bug infestation is preventative maintenance consisting of regular inspections and preventative treatments. This program may be a standalone service, or may be incorporated into your regular pest control service. Contact Titanium Laboratories today for a free consultation and to find out if our Bed Bug Prevention Program is right for your building.
It's simple.
Choosing Titanium Laboratories, Inc. to eliminate bed bug infestations is a cost effective way to kill bed bugs & rid your facility of these nasty pests.
Yesteryear's Service. Tomorrow's Technology. Call Titanium Today!
1 877 7 TITANIUM

---