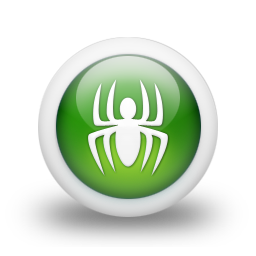 Preventative maintenance is key for buildings to enjoy a pest-infestation free environment.  At Titanium Laboratories we are a full pest control provider, and we don't just kill bed bugs and rodents.  Our general pest control program for commercial clients in NJ, NY, and throughout the NYC metro area helps prevent the infestation of dozens of insects and pests with our general pest control plan.  Titanium Laboratories is committed to using the highest quality pest control products to provide safe and effective pest control treatments, with the broadest coverage on the pest control market.
As with our other pest control programs, our general pest control program may be provided to you as a standalone service, or in conjunction with our other programs to give you the most personalized service to suit your facilities particular needs.
Our list of pests covered under the general pest control program are not limited to, but include:
Ants

Most species of ants ncluding fire ants, Asian needle ants, tawny crazy ants, and rover ants)


Aphids

Armyworms

Bagworms

Bees

Beetles

Black Vine Weevils

Bluegrass Billbugs

Boxelder Bugs

Broadmites

Brown Soft Scales

Budworms

Cadelle beetles

California Oakworms

California Red Scales (crawler)

Cankerworms

Carpenter Ants

Carpenter Bees

Carpet Beetles

Centipedes

Chiggers

Chinch Bugs

Cigarette Beetles

Clothes Moths

Clover Mites

Cluster Flies

Cockroaches

Confused Flour Beetles

Crickets

Cutworms

Darkling Beetles

Dermestid Beetles

Drugstore Beetles

Earwigs

Eastern Tent Caterpillars

Elm Leaf Beetles

European Sawflies

Fall Webworm

Firebrats

Flea Beetles

Fleas

Forest Tent Caterpillar

Fruit Flies

Gnats

Grain Weevils

Granary Weevils

Grasshoppers

Grubs

Gypsy Moth Larvae

Hide Beetles

Hornets

Hyperodes Weevils

Indian Meal Moths

Japanese Beetles

June Beetles

Killer Bees

Lace Bugs

Larder Beetles

Leaf Skeletonizers

Leaf-feeding Caterpillars

Leafhoppers

Leafminers

Leafrollers

Leather Beetles

Lesser Grain Borers

Lesser Mealworms

Lice

Litter Beetles

Mealworms

Mealybugs

Mediterranean Flour Moths

Merchant Grain Beetles

Midges

Milipedes

Mites

Mole crickets

Mosquitos

Moths

Oleander Moth Larvae

Pantry Pests

Parasitic Wasps

Phorid Flies

Pillbugs

Pine sawflies

Pine Shoot Beetles

Pineneedlescales (crawler)

Pinetip Moths

Plant Bugs

Red Flour Beetles

Rice Weevils

Root Weevils

Saw Tooth Grain Beetles

Sawflies

Sawtoothed Grain Beetles

Scale Insects (crawler)

Sciarid Flies

Scorpions

Silverfish

Sowbugs

Spider Mites

Spider Mites,(two-spotted spruce)

Spittlebugs

Striped Flea Beetles

Striped Oakworms

Termites (including formosan)

Thrips

Ticks

Tip Moths

Tussock Moth Larvae

Warehouse Beetles

Wasps

Webworms, sod

Whiteflies

Yellow Jackets
Yesteryear's Service. Tomorrow's Technology. Call Titanium Today!
1 877 7 TITANIUM

---
Commercial Pest Control | Residential Pest Control
NJ Pest Control | Pest Control NY | Pest Control NYC | Exterminator NYC | Bug Exterminator | Exterminator NJ
Bed Bug Exterminator | Stink Bug Control | Bird Control