What to do about bed bugs in an apartment complex is a critical problem for NJ building owners. An ignored bed bug infestation costs building owners thousands of dollars in treatments, replacement of assets, legal costs, and violations.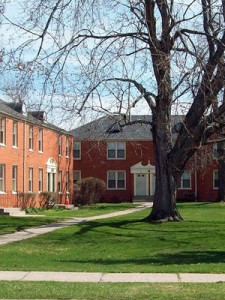 Are you prepared to deal with this profit-eating nightmare?
Is your building's reputation crumbling due to bed bugs?
We can help.
What causes a bed bug problem in buildings?
Inadequate bed bug plan with your standard pest control
No bed bug plan with your standard pest control
Poor communication between building owners, residents, and the exterminator
Unclean apartments
Cluttered apartments
Lack of a bed bug policy for building tenants
NJ courts mandate that NJ landlords must provide "safe & livable" apartments as outlined in the Habitability Bulletin. What does this mean for you, the building owner? Unless you can prove that the tenant caused a bed bug infestation, then NJ law states it is your responsibility to fix the problem.
A bed bug infestation in an apartment complex can turn into a costly mess for NJ building owners. It can cost you excess legal fees, lost rental income, and high pest control treatment bills. It doesn't have to happen to you if you have the right tools in place.
What can you do?
What to do about bed bugs in an apartment complex
Titanium Laboratories, Inc. guides NJ building owners to navigate bed bug situations. We identify hidden bed bug outbreaks before they infest your building. And so, we protect your building from future bed bug infestations.
Not every pest control company is adept at controlling bed bugs in multi-dwelling buildings. Bed bug control has been our area of expertise since 2000. We understand the complexity of bed bug issues in buildings when they happen and we know how to resolve them promptly.
You do not need expensive gimmicks to get rid of bed bugs. All you need is an experienced pest control company with an expertise in bed bugs. It is true that bed bug control is more tricky than other pests, but there is no need for high-priced treatments gripped with confusing gimmicks.
Bed Bug Inspections
Our service technicians will identify, document, and notify you when our bed bug inspection indicates a potential bed bug breakout. Our detailed bed bug inspection procedure is the first and most important step in protecting you against losses due to bed bug infestations.
Tenant Education
We take the time to educate your tenants. With this knowledge, tenants understand the steps they can take to help keep their apartment, and as a result, the whole building free from bed bug infestations. Unity between tenants and landlords is a must for a successful bed bug program! Our bed bug experts are kind and competent. We are ambassadors on your behalf.  We will place your tenants' minds at ease, and help guide them to a bed bug free building.
Avoid Costly Board of Health Violations
Our record-keeping is meticulous. If a tenant files a false report that you, the building owner, failed to provide a safe & livable apartment as outlined in the Habitability Bulletin, we can help. We have years of experience in working with building owners / landlords, tenants, and township officials to resolve bed bug reports. We can help you avoid costly board of health violations.
IMMEDIATE RESULTS for Extreme Bed Bug Infestations
Sometimes, time is of the essence. For extreme bed bug infestations, our bed bug extraction plan provides you immediate results by eradicating 99% of bed bug activity in the first service call.
Guaranteed Results
Titanium Laboratories knows what to do about bed bugs in an apartment complex. And we guarantee results by backing our work with a 100% Satisfaction Guarantee.
Are you ready to protect your rental income profit margin? Do you want to keep your apartment complex free of bed bug infestations? Then Contact Titanium Laboratories today.
Yesteryear's Service. Tomorrow's Technology. Call Titanium Today!
1 877 7 TITANIUM